Coffee Cupcakes.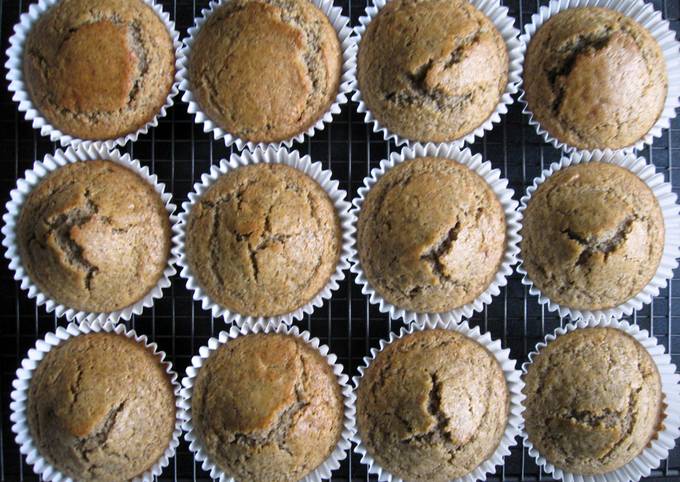 You can have Coffee Cupcakes using 16 ingredients and 7 steps. Here is how you achieve it.
Ingredients of Coffee Cupcakes
Prepare 125 g of Butter *softened.
It's 1/2 cup of Caster Sugar.
Prepare 2 tablespoons of Condensed Milk *optional.
You need 1 pinch of Salt.
Prepare 2 of Eggs *at room temperature.
Prepare 2 tablespoons of ground Coffee Beans.
Prepare 1 of & 1/2 tablespoons Boiling Water.
You need 1/2 cup of Milk.
You need 1 of & 1/2 cups Self-Raising Flour.
You need of Coffee Butter Cream.
You need 60 g of Unsalted Butter *softened.
It's 1 cup of (about 150g) Icing Sugar.
You need 1 pinch of Salt.
It's 2 teaspoon of Instant Coffee Granules *mixed with 2 teaspoon Hot Water.
Prepare 2 teaspoons of Rum, Bourbon, Brandy, or etc.
It's 1/2-1 teaspoon of Milk *only if required.
Coffee Cupcakes instructions
Preheat oven to 180C. Line a 12-hole medium-size muffin tin with paper cases..
Mix finely ground Coffee Beans and Boiling Water in a small bowl, and set aside..
Beat softened Butter in a mixing bowl with a whisk until smooth. Add Sugar and beat until creamy..
Add Eggs, one at a time, beating well after each addition. Add Coffee mixture, Milk and Self-Raising Flour, and mix with a spatula or large metal spoon until just combined. DO NOT over-mix..
Spoon the mixture into paper cases. Bake for about 20 minutes or until golden and cooked through. Leave in tins for 5 minutes before moving onto wire rack to cool..
To make Coffee Butter Cream, place softened Unsalted Butter in a mixing bow, add all other ingredients except Milk, and mix well. If the cream is too thick, add a small amount of Milk, and mix well until smooth..
Spread the Coffee Butter Cream on the cooled cupcakes. You may prefer piping out the cream using a piping bag..