Corn Succotash.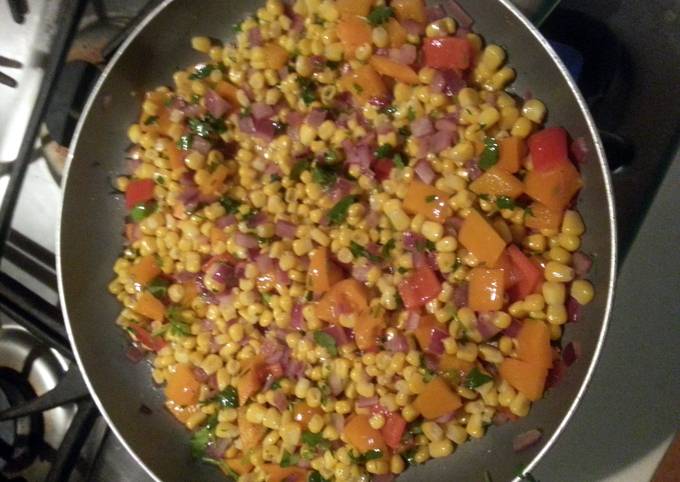 You can have Corn Succotash using 7 ingredients and 4 steps. Here is how you achieve it.
Ingredients of Corn Succotash
It's 1 packages of Frozen corn.
You need 1/2 of Orange bell pepper, diced.
It's 1/2 of Red bell pepper, diced.
Prepare 1/2 of Red onion, diced.
Prepare 1/2 cup of Cilantro, chopped.
Prepare 2 tbsp of Butter.
Prepare 1 of Salt and pepper to taste.
Corn Succotash step by step
In a sautee pan, melt the butter and sautee the onion and bell peppers until softened, about 3 minutes.
Add the corn, (fresh or frozen) and cook through.
Once everything is cooked through, add the cilantro and seasonings. Cook until the cilantro is wilted.
That's basically it, serve warm :).