Spinach and Artichoke Dip.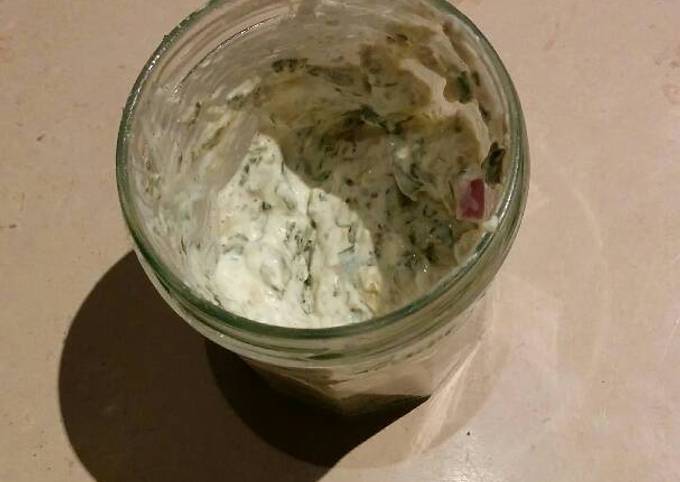 You can have Spinach and Artichoke Dip using 19 ingredients and 3 steps. Here is how you cook it.
Ingredients of Spinach and Artichoke Dip
You need 2 tablespoons of olive oil.
You need 1 teaspoon of crushed red pepper flakes.
Prepare 1/2 of small onion, finely chopped.
Prepare 1/2 of shallot, finely chopped.
You need 1 teaspoon of chopped garlic.
You need 1 can of artichoke hearts, drained and chopped.
You need 2 tablespoons of white wine.
You need 1 package of frozen spinach, thawed and drained.
You need 1/2 cup of sour cream.
It's 1/2 cup of mayonnaise.
Prepare 4 ounces of cream cheese, softened.
Prepare 1/3 cup of chopped canned hearts of palm.
Prepare 1 tablespoon of chopped fresh flat-leaf parsley.
You need 2 tablespoons of freshly grated Parmesan cheese.
It's 1/2 teaspoon of coarse salt.
It's 1/4 teaspoon of freshly ground black pepper.
Prepare Dash of hot sauce.
Prepare of Assorted crudite e.g. raw red pepper slices.
You need of Flatbreads or toasted baguette slices.
Spinach and Artichoke Dip instructions
Heat oil and red pepper flakes in a medium skillet over medium heat. Add onion, shallot, and garlic; cook, stirring, until soft and translucent, about 5 minutes. Add artichokes and cook, stirring, about 2 minutes more..
Add wine to deglaze and let cook until liquid is reduced by half. Add spinach and cook, stirring, until heated through and well combined, 2 to 3 minutes. Remove from heat and let cool..
In the bowl of an electric mixer fitted with the whisk attachment, mix together sour cream, mayonnaise, and cream cheese until well combined. With the mixer on low, add hearts of palm, parsley, cheese, salt, pepper, and hot sauce; mix until well combined. Fold in 3/4 cup of the cooled spinach and artichoke mixture, reserving any remaining for another use. Transfer dip to refrigerator until chilled about 2 hours and up to two weeks; serve with crudite, flatbreads, or baguette slices..